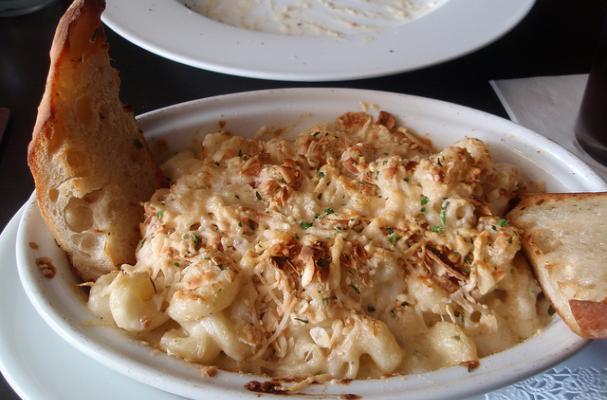 If there's two foods that go together better then pasta and cheese, I'm not aware of them. Which is why this recipe for Three-Cheese Pasta Bake get's me so excited. It's three cheeses at once people, that's triple the cheesey-nes.
Ingredients:
1 (16-ounce) package ziti
2 (10-ounce) containers refrigerated Alfredo sauce
1 (8-ounce) container sour cream
1 (15-ounce) container ricotta cheese
2 large eggs, lightly beaten
1/4 cup grated Parmesan cheese
1/4 cup chopped fresh parsley
1 1/2 cups mozzarella cheese
To read the rest of this recipe, Click Here: Gooey Three-Cheese Pasta Bake
Image Sources:
Want more from Foodista? Sign up below!