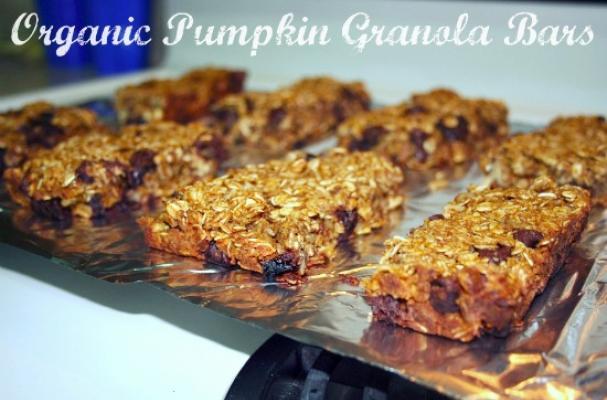 Granola bars can be the perfect snack! Lightly sweetened and full of fiber, check out these lovely Organic Pumpkin Granola Bars,
submitted Foodista member: BigFatBaker
3 cups old fashioned oats
1/2 tsp pumpkin pie spice
1/2 tsp cinnamon
1/4 tsp nutmeg
1/4 tsp salt
3/4 cup light brown sugar
1/2 cup pumpkin puree
1/4 cup creamy peanut butter (or other nut butter)
1/4 cup unsweetened applesauce
1/4 cup honey (or agave)
1 tsp vanilla
suggested mix ins:
chocolate chips - 1/2 cup
dried cherries - 1/2 cup
chopped walnuts - 1/3 cup
Click here for complete recipe
For more granola love, check out these:
Image Sources:
Want more from Foodista? Sign up below!