It's a proven truth that most folks enjoy bacon. It's a salty, crunchy sort of cultural phenomenon that's swept across the world, and the U.S in particular.
This recipe below, however, takes the already tasty treat up a notch by wrapping it around cheese-stuffed jalapenos and slapping it all on a burger. Creating a towering monstrosity of meat, cheese, and heightened cholesterol levels.
Ingredients:
For The Burgers:
1 pound lean ground beef
1/3 cup chopped jalapeno (majority of seeds and membrane removed)
1/3 cup chopped onion
1/2 tsp cumin
1/2 tsp garlic powder
salt, pepper
(try a splash of soy sauce or balsamic vinegar for more flavor)
Image Sources: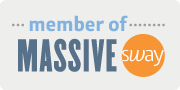 Want more from Foodista? Sign up below!