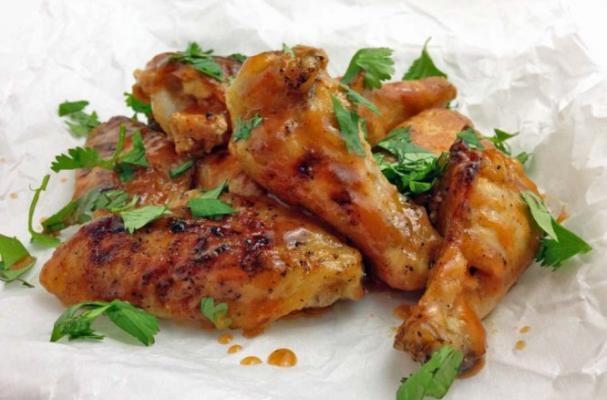 Chicken wings deserve a holiday named after them. Everyone loves the taste, and they are small enough that they take no time to cook-making them easy on the tired chef after a long day at the office. Thanks to Foodista contributor; Meagan Meyer, this recipe for Baked Honey Sriracha Wings is going to be a hit at your next family meal.
The sweet honey will tame the spicy Sriracha, and since they are baked and not fried, you could even say they are one of the healthier choices you can make for dinner.
Submitted by Meagan Meyer
40 oz chicken wings
2 TBSP Olive Oil
Salt and Pepper
FOR THE SAUCE:
1/4 cup Sriracha
1/4 cup brown sugar
Juice of 3 limes
1/4 cup Honey
2 TBSP Garlic Powder
2 TBSP Ground Ginger
1TBSP Onion Powder
1/4 cup Low Sodium Chicken Broth
FOR THE GARNISH:
1/2 Cup Cilantro, Roughly ChoppedClick here for complete recipe
Want more from Foodista? Sign up below!