Quick and healthy after school snacks are a must have for any kid. These gluten-free snacks help curb your child's pre-meal munchies before dinner is ready.
When considering serving snacks to your child in between meals, it's best to learn towards foods that are low in fat and sugar. In other words, instead of offering junk food, help your child select items that are delicious and nutritious.
Stick with fruits such as apple slices or banana dipped in peanut butter, sweet and salty homemade nut mixes, and cheese and gluten-free pretzels. Offer goodies like chocolate, chips and ice cream as a treat or on the weekends.
1. Frozen Grapes
Photo Credit: jamieanne
2. Kale Chips
Photo Credit: Little Blue Hen
3. Roasted Chickpeas
Recipe from With Style and Grace
4. Gluten-Free Trail Mix
Recipe from Mind Body Green
5. Apples and Nut Butter
Photo Credit: Alice Popcorn
6. Avocado Toast on Gluten-Free Bread
Photo Credit: Sweet on Veg
7. Banana Chips
Photo Credit: Ramesh NG
8. Gluten-Free Tortilla Chips and Salsa
Photo Credit: Funplex
Image Sources: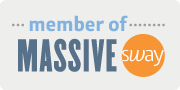 Want more from Foodista? Sign up below!