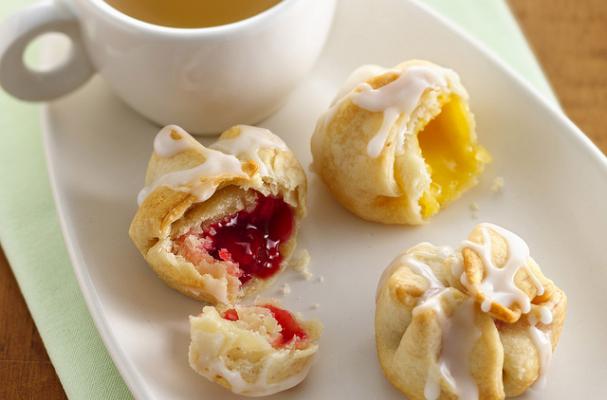 Watch out, Cupcake, there's a new mini-dessert in town! Indeed, mini-pie and hand-pies are swiftly taking over as the new dessert trend, and our friends at Pillsbury have come up with a new easy twist: Pie Poppers. Grab a pie crust and some pie filling and bake up some of these fruity pie poppers!
Pie Poppers
Makes 24 poppers
1 box Pillsbury® refrigerated pie crusts, softened as directed on box
1/2 cup canned pie filling or lemon curd
1/2 cup powdered sugar, if desired
3 to 4 teaspoons milk, if desired
For the complete recipe and instructions click here.
Discover more tasty sweet and savory recipes:
Quick and Easy Chili Mac Pasta Pies
Easy Rustic Chicken Pot Pie

Note: We were not compensated by Pillsbury in any way to write this post. We just like their stuff.