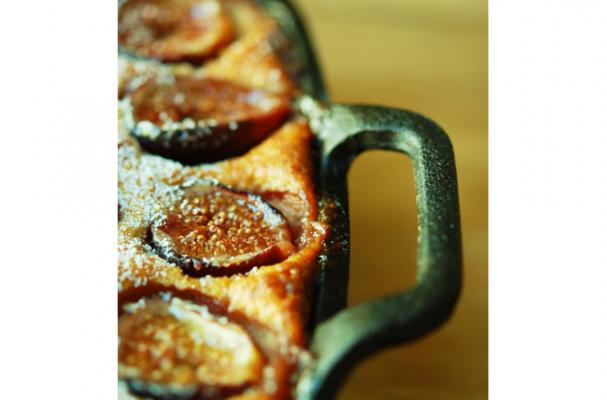 Cherry Clafouti Recipe
This traditional French dessert is a cross between a custard or flan and a pancake -- if you've ever had a Dutch Baby, you know what I'm talking about. Made using unpitted cherries to impart a gentle almond flavor into the batter. Alternately, you can use pitted cherries and add a little bit of almond extract!
Ingredients
2 cups of fresh sweet cherries
3 eggs
1 cup of sugar
1/2 cup gluten free all-purpose flour, sifted (I use Jules Flour Blend)
1/8 teaspoon of salt
1/4 cup heavy cream
3/4 cup whole milk
1 teaspoon of Amaretto or spiced rum
1 1/2 teaspoons of vanilla extract
Powdered sugar for dusting
Preheat the oven to 350 F. Butter a 9x9-inch or 10x7-inch baking dish OR 10-inch deep-dish (2-inches) cast iron skillet. Arrange the cherries in the bottom of the baking dish.
Whisk the eggs, sugar, salt, and flour together until smooth. Add cream, milk, Amaretto and vanilla extract. Whisk until smooth and pour into the baking dish. Bake for 45-50 minutes until golden brown on top and a toothpick inserted into the center comes out clean. The batter will expand and puff up as it bakes and, as it is allowed to cool on a wire rack, will then deflate. Allow it to cool and dust with powdered sugar to serve.
Image Sources: