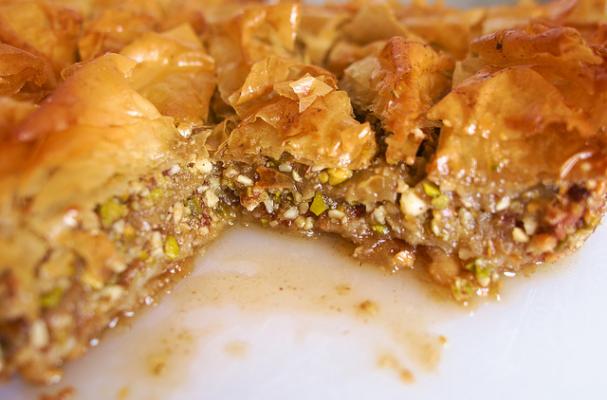 Like many, I thought that gluten free phyllo dough was simply a myth - an unattainable pastry dough that exists only in my dreams! With dozens of recipes available online, your favorite phyllo-based treats can be ready right in your kitchen. Here are 5 fantastic recipes and a step-by-step online cooking class tutorial for homemade DIY phyllo dough!
Gluten Free Phyllo Dough & Spanikopita Recipe
Step-by-step instructions for homemade phyllo dough and the classic Greek starter, Spanikopita.
Goat Cheese, Apricot and Rosemary Purses
An incredibly aromatic and sweet-salty filling all wrapped up in crispy-crunchy phyllo dough.
Classic Rosewater Baklava
A traditional Middle Eastern dessert at home! (Translated from French)
Peanut Sesame Asparagus Wrapped in Phyllo
Tender asparagus wrapped in crispy phyllo dough with a peanut sesame dipping sauce -yum!
Sweet Potato Pecan Purses
Like the best part of Thanksgiving dinner available all year round, wrapped in crispy phyllo dough.
Image Sources: