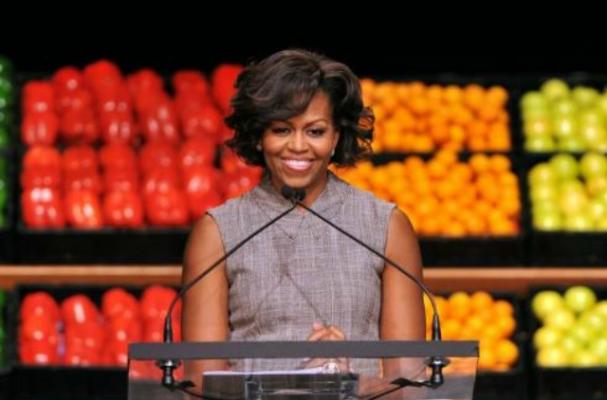 Michelle Obama has been on a mission to tackle obesity in America, especially when it comes to kids. Darden Restaurants has announced that two of their brands, Red Lobster and The Olive Garden are going to be making a few healthy changes to their menus, and the First Lady is very happy about it.
"Darden Restaurants Inc. is pledging to cut calories and sodium in its meals by 20 percent over a decade," the company announced. "Among other changes for children, a fruit or vegetable side and low-fat milk will become standard with kids' meals unless a substitution is requested. No more French fries for the little ones unless an adult asks for them."
The First Lady is right on board with this change and is supporting Darden Restaurants in their efforts.
"With this new commitment, Darden is doing what no restaurant company has done before," Obama said. "This is a breakthrough moment in the restaurant industry. I believe the changes that Darden will make could impact the health and well-being of an entire generation of young people."
It's a pretty bold move for the chain restaurants. Perhaps others will soon follow suit?
Image Sources:
Categories: