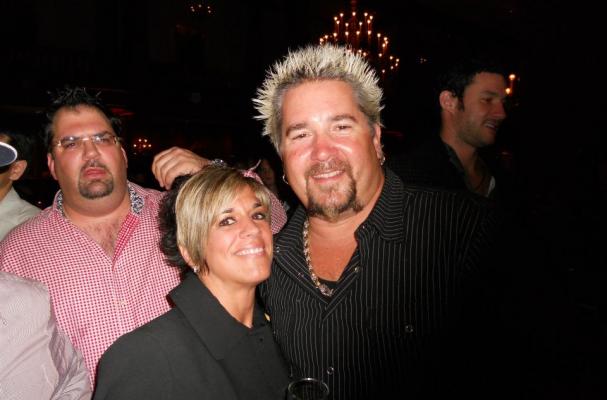 Former Food Network producer David Page is suing the Food Network for breach of contract after they let him go from Guy Fieri's hit show "Diners, Drive-ins and Dives." The network filed a countersuit against Page, alleging he mistreated employees. What's the truth? Well, Minneapolis' City Pages wrote a lengthy piece examining the facts of the lawsuit and it portrays Fieiri as a control freak who took significant liberties on the set and acted racist, sexist and homophobic on occasion.
Among the most controversial quotes from the article:
"You have to protect Guy from all of his poop jokes," Page says. "Anytime any woman mentioned 'cream,' Guy went into a sexual riff. When cutting the show, you had to tell the editors to watch Guy's eye line, because it's always on breasts."

"Guy had decided that the two men running the restaurant were life partners," Page remembers. "He said, 'You can't send me to talk to gay people without warning! Those people weird me out!'"

"They were demanding tremendous research from my people, and pictures, but they didn't want to pay for them," Page says. "Guy said to me: 'You know, it's true: Jews are cheap.'"
What do you make of the allegations? Read the rest of the article for more details.
Image Sources:
Categories: