Betty White recently celebrated her 90th birthday with the help of a three-tier cake from Betty Crocker, the infamous baking company that is also celebrating its 90th anniversary. The cake was triple chocolate with layers of chocolate mousse and chocolate ganache. Betty Crocker completed the cake with red, gold and magenta fondant, fondant roses, edible pearls, and golden candles. The cake company even included a small replica of White's dog, Pontiac, on the top tier.
"Betty White is one of the most popular actresses of our time, and Betty Crocker is honored to create this one-of-a-kind birthday cake for her," said Kristen Olson, Betty Crocker's food editor. "This cake is our gift to Betty White in celebration of her ninety amazing years, and we think this vibrant cake really reflects her personality and the many things we love about her."
NBC will be airing a special for White's birthday titled, Betty White's 90th Birthday: A Tribute to America's Golden Girl. The special will air on January 16 at 8 pm EST.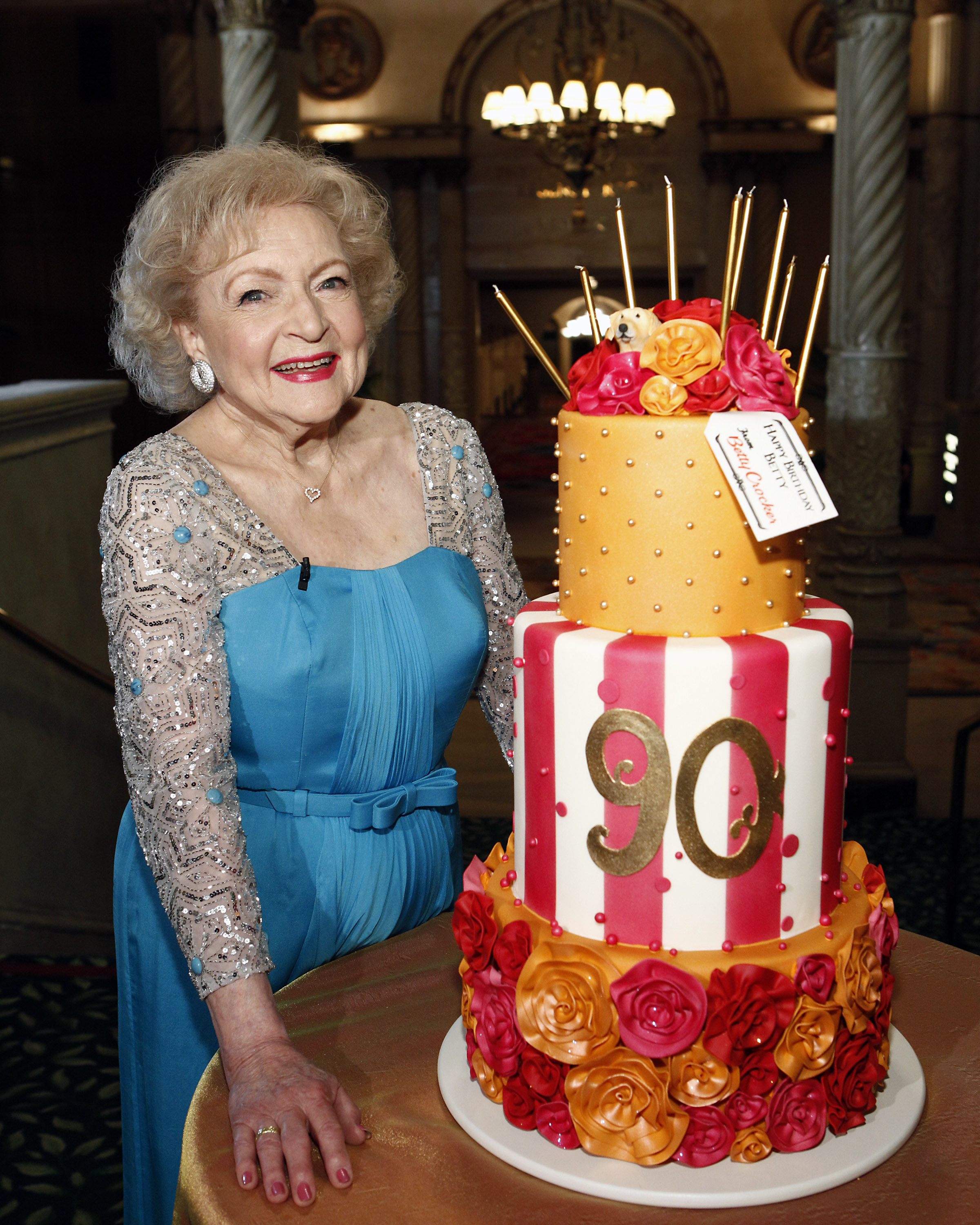 Image Sources: