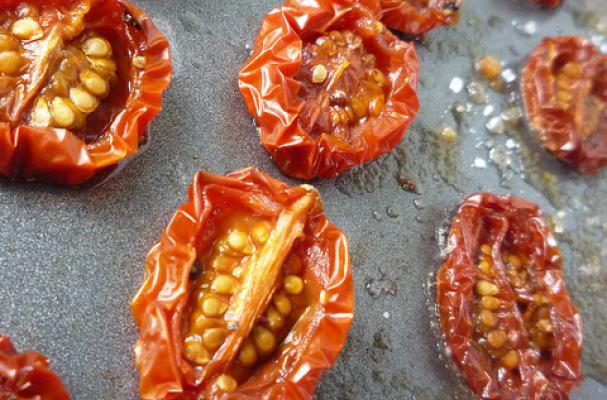 These easy roasted cherry tomatoes are a dynamite dish. Cherry tomatoes are tossed in olive oil and salt and pepper before being roasted low and slow for six hours. During that time the water in the tomatoes evaporates and the flavor deepens and intensifies. You can tossed these slow roasted tomatoes with pasta, serve them on top of crostini, or even pair them with fresh mozzarella and basil to make a caprese salad.
Ingredients:
2 pints cherry tomatoes or grape tomatoes
2 tablespoons olive oil
salt to taste
freshly-ground black pepper to taste
Directions:
Preheat oven to 250 degrees. In large bowl, toss tomatoes with oil and season with salt and pepper to taste. Line baking sheet with rack and place tomatoes on rack.
Roast tomatoes for 6 hours, until they look like big, red, juicy raisins.
Image Sources:
Categories: