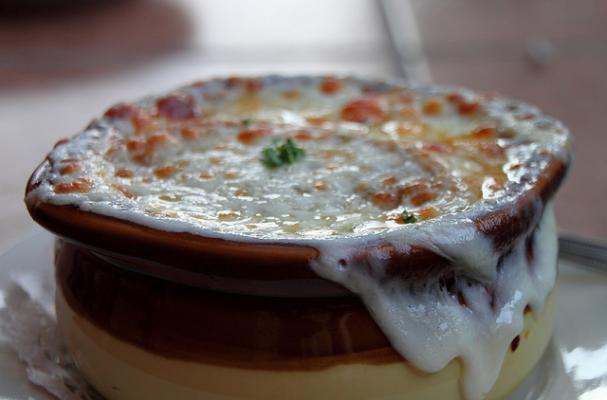 Many people are as daunted by the gourmet cheese section of a supermarket as they are the wine section. Or, we get caught in a cheese rut; always buying the same varieties and not branching out. The truth is, specialty cheeses can offer more versatility than more traditional varieties. Emmi Roth USA's assortment, which include Kaltbach Cave-aged Le Gruyère AOC and Emmentaler AOC cheeses from Switzerland, have qualities that make them perfect for a variety of uses - from simple recipes to a gourmet meal.
These cave-aged cheeses, matured in Kaltbach's natural sandstone caves in Switzerland, bring depth, complexity and extraordinary flavor that take everyday meals to new heights.
Emmi's Le Gruyère AOC has a fruity flavor and crumbly texture, which makes it a great option for a cheese board, but it also has excellent melting capabilities perfect for dishes such a traditional Swiss fondue (try this fondue recipe). It's also delicious in scalloped potatoes or as a topping for soup (like this French onion soup recipe) and burgers.

Cheeses can also lend a delicious twist to sweet dishes, like a bit of Le Gruyère AOC baked in the crust or on top of apple pie or incorporating it into a fruit-stuffed French toast recipe.
Emmi's Emmentaler AOC, the original Swiss cheese, has a mild nutty flavor that makes it ideal for sandwiches and snacks. A cheese plate with a warm baguette and refreshing pear slices is the simplest way to enjoy this cheese, but when whisked into a sauce or added to grilled sandwiches it brings another dimension to a dish. On a sweeter note, it also pairs perfectly with juicy strawberries and a piece of rich dark chocolate.
Emmi Roth USA provides a wide variety of fine Swiss-style cheeses great for use in recipes or on their own. You can find them at your local grocer or online at Emmi.com along with recipes and pairing suggestions.
Editorial disclosure: Foodista.com received no payment for this article.
Image Sources: