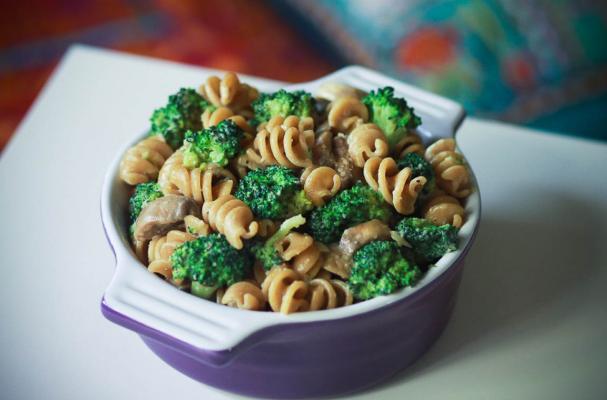 Broccoli and mushroom whole wheat pasta is a healthy meatless meal. Broccoli florets are sauteed with mushroom, garlic, and green chillies before being tossed with the pasta. This dish and be ready and on the table in less than 30 minutes. Whole wheat pasta is a great (and tasty) way to incorporate more whole grains into your family's diet.
Whole Wheat Pasta with Broccoli and Mushrooms
Recipe courtesy: Crave Cook Click
Ingredients:
1 cup whole wheat pasta
1 cup broccoli florets
1 cup mushroom
2-3 garlic pods chopped
1 onion chopped
1 cup milk
2-3 green chillies chopped
1 tbsp pepper
1 tbsp olive oil
1 tbsp parmesan cheese
salt as per taste

Directions:
Boil pasta and keep it aside.
Add chopped garlic, onions, broccoli, mushroom and green chillies. Let it cook for 10 mins.
Add milk, cheese, pepper and salt. Let it cook for 10 mins.
Finally add pasta and cook for 5 mins.
Image Sources: