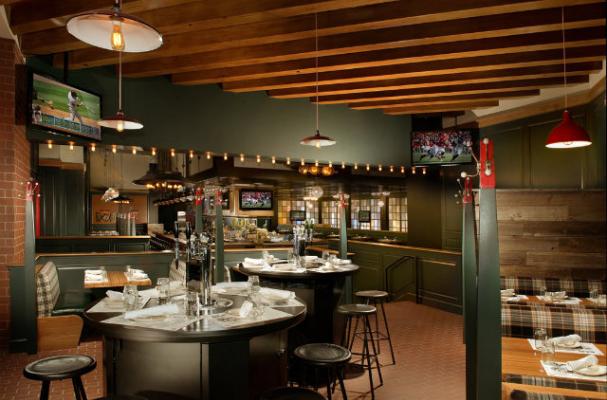 Michael Mina has opened his latest venture at MGM Grand Las Vegas. Described as 'whimsical,' PUB 1842 serves a large selection of beers and cocktails to complement a menu of bar favorites. The eatery serves lunch, dinner and late night fare and also plays host to games like darts and ping pang pong.
"I enjoy working in the realm of fine dining, of course, but I wanted to explore a dining option that focuses on great memories in addition to high-quality food and service," said Chef Mina. "I want PUB 1842 to be a place where guests want to linger long after they have finished their meal to enjoy a few beers, play some games and maybe make new friends."
The menu at PUB 1842 (which was named after the year Pilsner beer was invented) features items like "Crab Louis" Deviled Eggs, Lobster Corn Dogs, Heritage Pork Green Chili, The Peanut Butter Crunch Burger, and the Vegetarian Falafel Burger."
PUB 1842 is now open at MGM Grand in Las Vegas.
Categories: