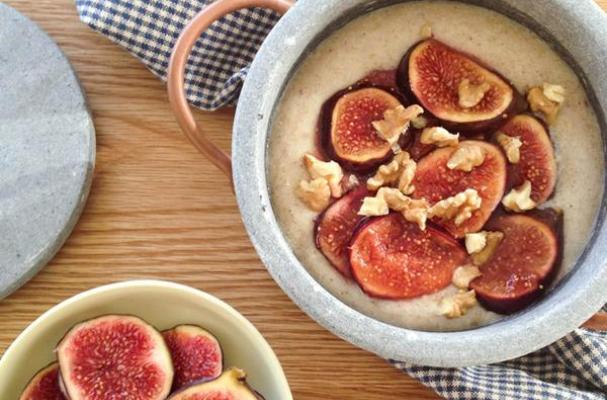 What better way to try out a new grain than as a slow-cooked porridge? Amaranth, an ancient whole grain once cultivated by Inca and Aztec civilizations, is making a strong comeback in gardens throughout the nation. It's celebrated for its easy harvest and preparation, and for its gluten-free nutritional benefits. Pair it with sugar and fruit or nuts, like Secret Squirrel did in this amaranth porridge recipe, and you're on your way to a healthy and satisfying breakfast.
Ingredients:
1 mashed ripe banana
½ cup amaranth flakes
1 cup milk of choice (soy, almond, rice milk etc.)
½ cup water
¼ tsp cinnamon
3 fresh figs (sliced)
½ tsp coconut oil
Drizzle of honey
⅓ cup chopped walnuts
For full recipe instructions, click here.
Image Sources: