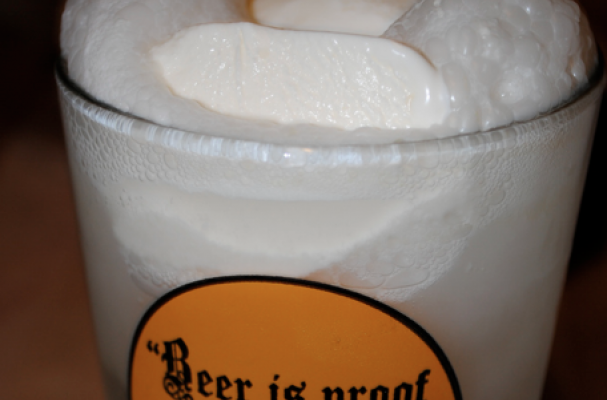 You've had the root beer float and maybe the Guinness beer float, but have you tried a pumpkin beer float? This easy seasonal dessert cocktail is a definite crowd pleaser.
Pumpkin Beer Ice Cream Float
Ingredients:
2 scoop vanilla ice cream
12 oz pumpkin beer
1 oz butterscotch schnapps
whipped cream and pumpkin pie spice for garnish
Directions:
Add two scoops of ice cream to a tall glass. Add shot of butterscotch schnapps. Top off with your favorite pumpkin beer. Garnish with freshly whipped cream and a sprinkle of pumpkin pie spice.
Image Sources: