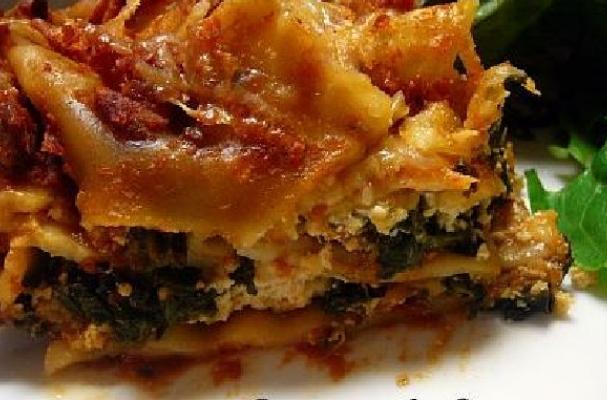 There is nothing like a rich, creamy lasagna to make a cold winter night seem less cold. We love so many varieties of this classic Italian dish. Check out some of the most popular ones that Foodista members have submitted.
Easy Spinach Pesto Lasagna
This recipe proves that there is no need for meat in order to make a filling meal. .
Acorn Squash Lasagna with Brown Butter Sauce
Give this differently delicious lasagna a try.
Sweet Sausage Lasagna
This lasagna is so simple that it's the perfect evening meal.
Mexican Lasagna
Quick and easy, this lasagna breaks all the rules.
Lasagna Bolognese
We had to add a classic recipe, just to keep it real.