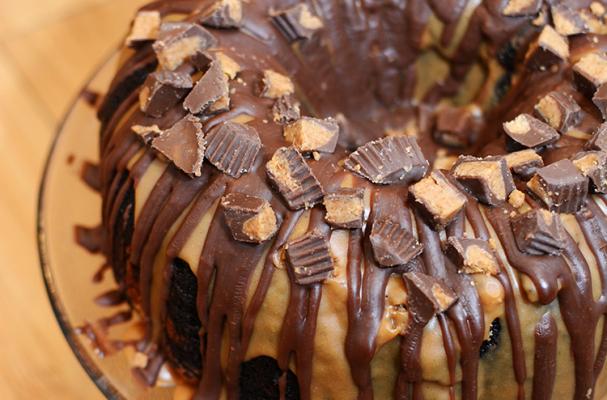 You may be familiar with the double layer or rectangle cakes, but how about the bundt? This fluted-ring shaped cake is not as popular as it once was. There was a time in the 60's and 70's, when bundt cakes were made in kitchens across the country. Just because they are not as common in recent years, doesn't mean they that they haven't improved. Bundt cakes have quietly been evolving into delectable desserts all their own. Check out some of these lovely (and tasty) bundt cake recipes that are sure to please. Samoas anyone?
From Betsylife.com
If you love the popular Girl Scout cookie with toasted coconut and drizzled with chocolate, then you will love every bite of this pretty cake. Do heed the tip to read this recipe through before starting. You will need at least 10 hours to make the fabulous Dulce de leche frosting. There is an alternative 4 hour step, but either way, you can not make this in a flash.
Chocolate Peanut Butter Bundt Cake
From Like Mother Like Daughter
To make this chocolate and peanut butter delight, it's the old school technique of layering two separate flavors of batter, and then baking. That doesn't mean it's any less fabulous!
Oreo Cookies and Cream Bundt Cake
From Chocolate, Chocolate and More
What makes this one so cool, is that it's huge flavor from such a simply technique. We love the way blogger Joan of Chocolate, Chocolate and More says "I love a cake I can decorate in 10 minutes or less." We agree with her!
Image Sources: