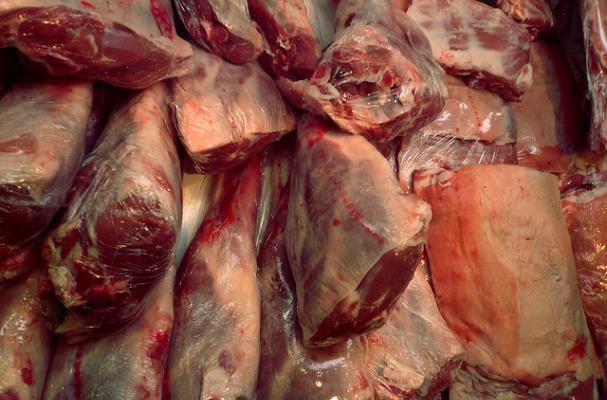 Today, the USDA lowered the recommended safe cooking temperatures of several whole cuts of meat including pork, steaks, roasts and chops. All whole cuts of meat should be cooked until a food thermometer inserted into the thickest part of the meat registers 145 degrees F. The meat should then be allowed to rest for at least three minutes before eating. Previously, it was recommended to cook whole cuts of meat to 160 degrees F.
Why the rest time? The rest time allows the food to stay at the recommended temperature for a specific period of time, which is necessary to kill all pathogens.
All poultry, including ground chicken and turkey, should still be cooked to 165 degrees F.
The change is most significant for pork. It's a long-standing belief that pork should be cooked until there isn't any pink left in the center. The new guidelines specifically say that if pork is cooked to 145 degrees and is allowed to rest for three minutes, it's perfectly safe to eat. The recommendations also remind us that how meat looks is not a safe substitute for using a food thermometer.
Here's a handy fact sheet on handling pork from USDA.
The change doesn't apply to ground meats, which should still be cooked to 160 degrees F.
Image Sources:
Categories: