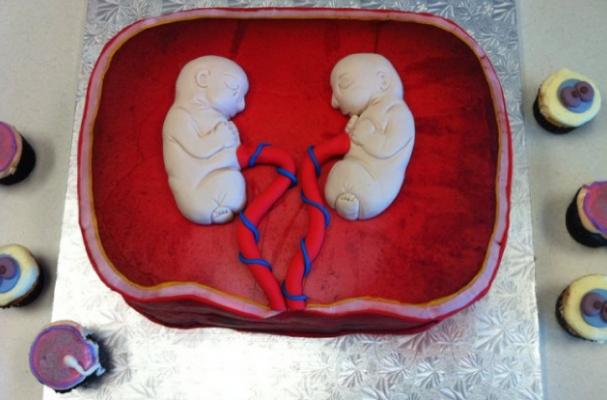 Kelley and Kim Deal are twin sisters and musicians who are probably best known for their 90s band The Breeders; they rang in their 50th birthday a couple of days early with this identical twin womb cake. Kelley Deal tweeted a picture of the cake a few hours ago, writing, "Here 'tis!"
The identical twin womb cake features two fetuses facing each other and curled up in a red womb. After posting the photo to Twitter, Kelley Deal quipped, "I'm the one on the left -- obviously."
Image Sources:
Want more from Foodista? Sign up below!