At many restaurants, the dining experience of a vegetarian and an omnivore are completely different out of necessity; the Studiofeast Doppelganger Dinner duplicates dishes in ways that are amenable to both diets. The photo above, which was captured by Steph Goralnick, features seared scallops as the omnivore entree and, for the vegetarian option, seared tofu that was hand-carved to look like a scallop.
The seven-course Studiofeast Doppelganger Dinner served omnivore and vegetarian options that looked identical down to the last detail. Studiofeast served the delectable dinner to 40 guests -- 20 omnivores and 20 vegetarians -- on July 17.
Image Sources: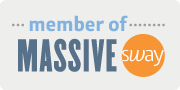 Want more from Foodista? Sign up below!