The free Chefs Feed app gives foodies the answers to the ultimate question: Where -- and what -- would Eric Ripert, David Chang or Jonathon Waxman eat if they were in my city? The app curates dish and restaurant recommendations from local chefs, including the hallowed aforementioned names, to help you decide what dishes to order.
In addition to displaying chefs' recommendations, Chefs Feed also lets you enter your own meal ratings. The Chefs Feed app is currently available for restaurants in Los Angeles, San Francisco, New York City and Chicago; its developers will soon add Washington, D.C., Philadelphia, Seattle, Boston and other cities.
Image Sources:
Categories: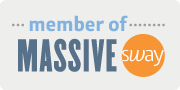 Want more from Foodista? Sign up below!