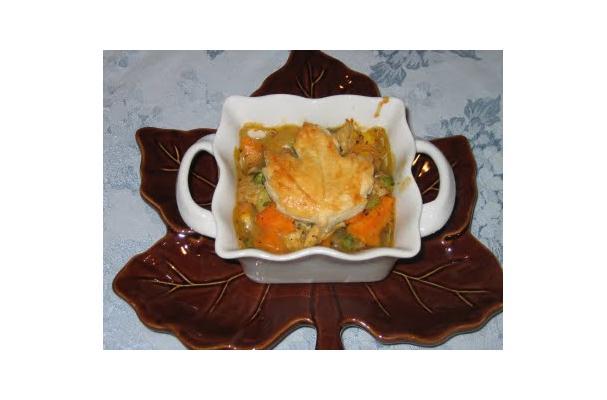 A cool morning prompts me to make one of our family's favorite meals: Chicken pot pie. Although I do have my own technique, it is always fun to take a look through the Foodista recipe files for new inspiration. The lovely photo above, caught my eye and the recipe was just as wonderful. In our family, having your own individual pie makes dinner seem better tasting. It is just as easy to do it this way, than it is to make one large one.
Long story short, I have a new recipe card in my box, and my family is happy and full. Enjoy!
Image Sources:
Want more from Foodista? Sign up below!