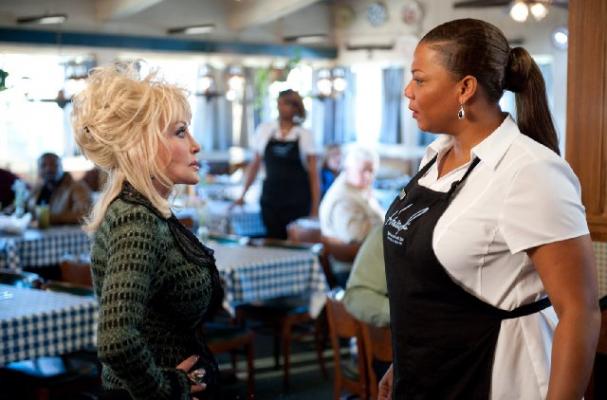 Queen Latifah and Dolly Parton go head-to-head in a food fight in their latest flick, Joyful Noise. In the movie, Latifah and Parton play sparring choir members with conflicting personalities. In real life, the pair says they had a blast filming the food flight scene.
"We had fun doin' that," Parton said. "Man, we were in the room fightin' for a day and a half. We were wore out with it. I was ready to kill her for real."
Parton also admitted that she just couldn't part with her pair of boots for the scene, so she had quite the time of balancing herself atop a messy floor full of spaghetti and salad.
"I kept slidin' around in the spaghetti 'cause I had to throw all the salads," she said
Joyful Noise is now playing in theaters.
Image Sources: