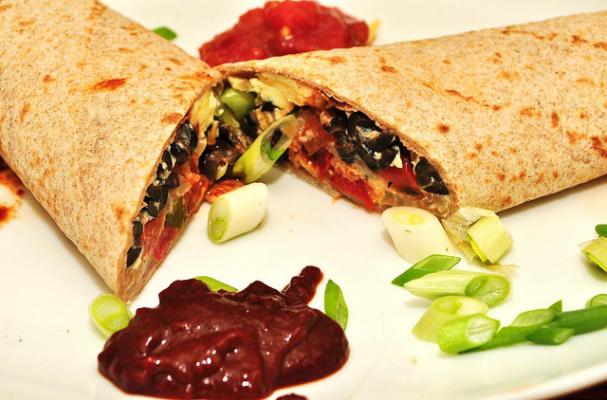 Breakfast burritos are thought of generally as heavy and unhealthy. However, these are not your average breakfast burritos because they are jam packed with veggies and wrapped in a whole wheat tortilla. It is made with whole eggs and egg whites so that you get twice the amount of protein but half the amount of fat. Onions, red bell peppers, and spinach are added to the eggs along with some low-fat Swiss cheese. If you are usually in a hurry in the morning, prep the ingredients the night before so that all you have to do is throw them in the pan for a couple of minutes in the morning. Not your average breakfast burritos are a healthy meal to help you jumpstart your day.
Not Your Average Breakfast Burrito
Ingredients:
Image Sources:
Want more from Foodista? Sign up below!