Cinnamon banana chocolate chip pancakes are the ultimate breakfast to make for mom on Mother's Day. You have a little bit of everything in these pancakes: cinnamon adds an unexpected spice, chocolate chips add richness, and bananas are the fruity component. With these pancakes, syrup is almost unnecessary because you'll want to taste all the different flavors. If syrup is a must, splurge on 100 percent maple syrup (Grade B if you can find it). Serve these cinnamon banana chocolate chip pancakes with a mug of hot coffee to complete this delicious Mother's Day meal.
Cinnamon Chocolate-Chip Banana Pancakes
Ingredients:
Preparation:
Image Sources: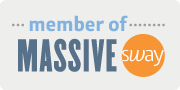 Want more from Foodista? Sign up below!