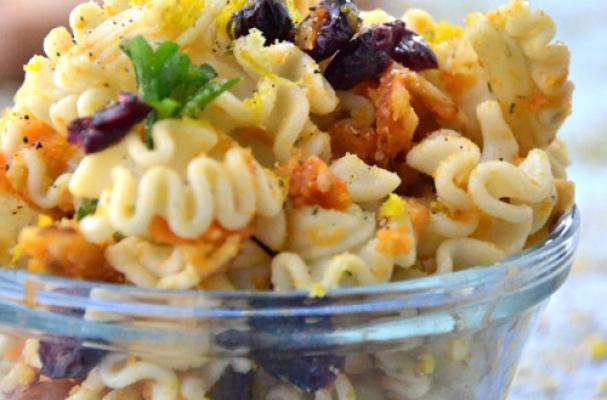 Craving a tasty gluten-free pasta? How about a vegan one? This one is both, and it's also perfect for a Meatless Monday lunch or dinner. Enjoy!
Gluten-Free and Vegan Cilantro Ginger Pasta
Ingredients
1 lb. gluten-free pasta
1/2 cup rice milk
1/4 cup dried cherries, chopped
1 Tbsp. pine nuts, toasted
1/4 cup finely chopped fresh cilantro
1 tsp. finely ground cinnamon
1 tsp. finely ground fresh ginger
1 Tbsp. fresh orange zest
1/4 tsp. sea salt
1/4 tsp. pepper
Instructions
Cook pasta according to package directions. Remove from heat, drain and transfer to a large bowl.
Add remaining ingredients to pasta; gently toss to combine.
Serve warm.