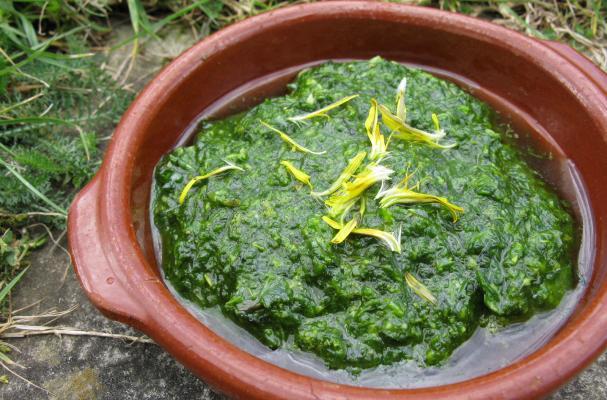 I found myself pulling up the first of the tiny dandelion leaves today. Not to throw away, but to saute in my daily side dish of greens that I serve each dinner time.
Try this fresh food that is growing right now, in every warm crevice it can find. Mine started early, along the outside of the rock wall that surrounds my greenhouse. There is another must try dandelion recipe that I wanted to share, this one from a Foodista reader. Dandelion Pesto is a piquant, rich flavored treat. You will surprise your family when you tell them the main ingredient came from the yard!
2 big handfuls of dandelion greens
2 handfuls of fresh basil leaves
1 handful of spinach (optional)
The petals from 5 dandelion flowers
1 large clove of garlic
1/2 tsp sea salt
1 handful of pine nuts
Image Sources:
Want more from Foodista? Sign up below!