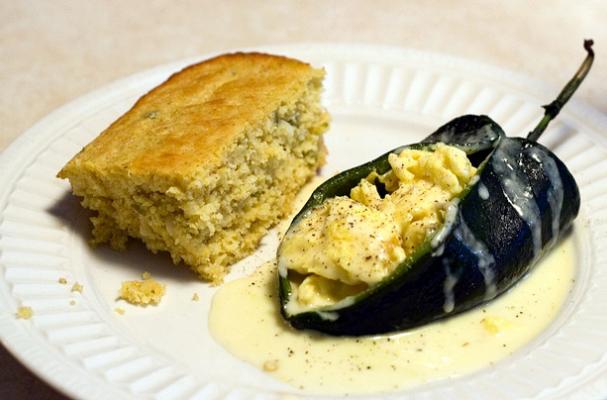 This delicious breakfast of champions from Tasty Trix makes us wish every day was Sunday. A simple spicy Jack cheese sauce is spooned over poblano chiles stuffed with fluffy scrambled eggs. Now that's the way to start a morning right!
Scrambled Egg-Stuffed Poblano Chiles With Spicy Cheese Sauce
Submitted to Foodista by Tasty Trix
Serves 2
2 medium poblano chiles
4 free range eggs
a couple of "blops" of half-and-half
1/2 cup shredded habanero jack cheese
1/2 cup shredded extra sharp white cheddar
salt and pepper, to taste
Want more from Foodista? Sign up below!