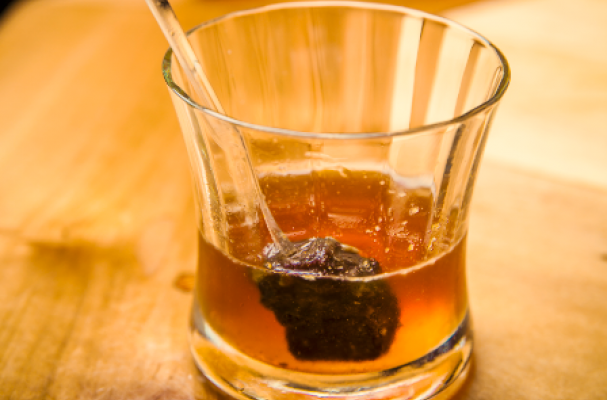 Go to the next level with this twist on an old bourbon favorite using meat as a surprising and flavorful garnish!
Manhattan BBQ

2 parts Maker's Mark Bourbon
1 part Carpano Antica Sweet Vermouth
Bittermens Hopped Grapefruit Bitters
Tabasco
Fresh Horseradish
Pork rillon (a small cube of pork)
In a shaker, combine Maker's Mark Bourbon and Carpano Antica Sweet Vermouth over ice. Add two dashes of Bittermens Hopped Grapefruit Vermouth, fresh horseradish and one or two dashes of Tabasco. Shake and strain into a rocks glass. Ice optional. Skewer pork rillon for garnish.
Categories: