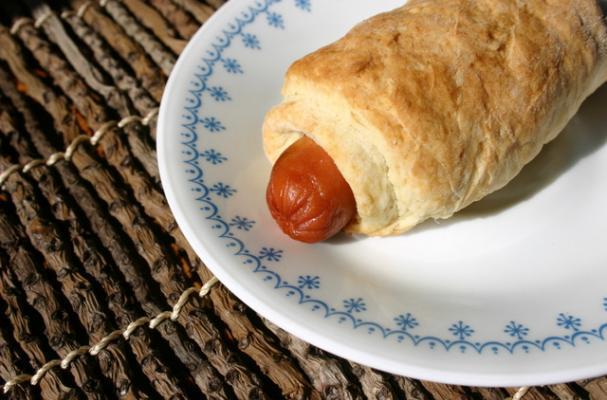 We all have those treats we love to eat but KNOW how bad they are for us. I think I could eat Pigs in A Blanket are just so tasty and delish, but I don't need to eat hotdogs and crescent rolls very often.
Enter the homemade version. These are delish! Check out how easy they are.
8 hotdogs - your choice of variety
2 1/4 cups flour
1 Tbsp sugar
2 tsp baking powder
1/2 tsp baking soda
1/2 tsp salt
4 tsp butter
3/4 cups milk
1 Tbsp vinegar
Image Sources:
Want more from Foodista? Sign up below!