We here at Foodista love grilling. It's fun, the food is delicious, and we get to play with fire. We also love funky. But sometimes, we get a bit tired of the usual steaks and hamburgers, and want to try slapping something different on the grilling racks.
That's where this slideshow of 20 Foods You Didn't Know You Could Grill comes in handy. With items ranging from Corn to Peaches, it turns out you can make dinner and dessert all right on the grill!
Image Sources: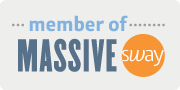 Want more from Foodista? Sign up below!