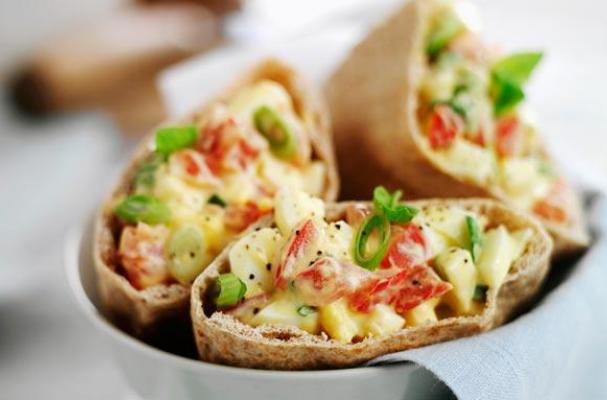 Our two favorite picnic salads come together in these tasty potato and egg salad-stuffed pita pockets. Toss in diced tomatoes and green onion for extra flavor and color and you've got a downright delicious lunch!
Potato and Egg Salad-Stuffed Pita Pockets
From Fine Dining Lovers
Serves 4
4 hard boiled eggs
2 tablespoons low fat mayonnaise
1 tablespoon mustard
1 tablespoon white vinegar
2 tablespoons sour cream
Salt and pepper to taste
1 red bell pepper
1 potato, peeled, cooked and chopped
2 green onions, chopped
4 whole wheat pitas
Categories:
Want more from Foodista? Sign up below!