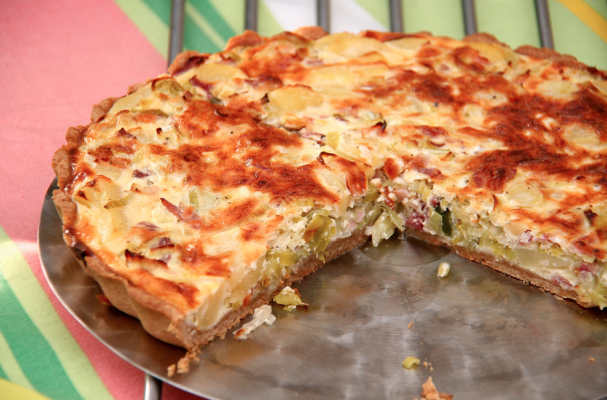 Corned beef quiche is a delicious way to use your corned beef leftovers. A buttery pie crust is filled with eggs and studded with corned beef, gruyere cheese, and sauerkraut. This dish can be eaten at any time of the day for any meal of the day.
Corned Beef Quiche
Recipe from Miss Daisy's King
1 nine-inch deep-dish pie shell
1 tablespoon caraway seeds
1 pound corned beef, shredded
1 tablespoon Dijon mustard
¼ cup Thousand Island dressing
¾ cup sauerkraut, drained
1½ cups grated Gruyere cheese
3 eggs, beaten
1 cup half and half
1 tablespoon grated onion
½ teaspoon salt
¼ teaspoon dry mustard
Kosher dill spears for garnish
Image Sources:
Want more from Foodista? Sign up below!