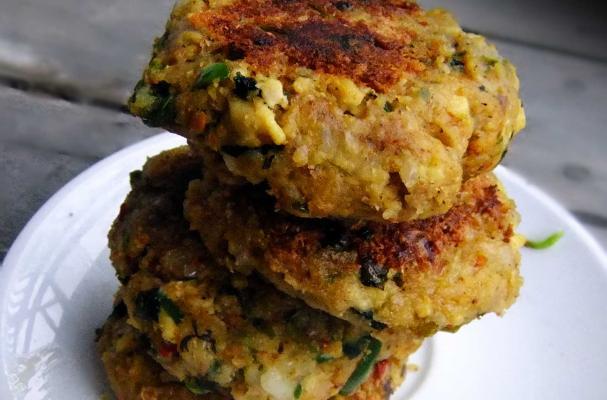 Tikkis are a sort of fried little cake that's quite popular in India.
Most often served fresh and hot from food carts, they are a popular street food in most large Indian cities. They are not, however, known for their health benefits, which this recipe aims to help with by replacing some of the more unhealthy ingredients with much better alternatives.
Ingredients:
2 cups instant rolled oats
2 large potatoes – boiled and crumbled
1/2 cup peas – boiled
1/2 cup grated carrots
1 zucchini – grated
1/2 cup corn kernel
50 gms tofu/ paneer/ cheese, grated
2 tsp fresh coriander – finely chopped
1 green chilli – finely chopped
1 tsp fresh mint – finely chopped
1 tsp grated ginger
1 tsp lemon juice
Salt to taste
1/2 tsp red chilli powder (optional)
1 tsp dry mango powder (optional)
1/2 tsp garam masala (optional)
Image Sources:
Categories:
Want more from Foodista? Sign up below!