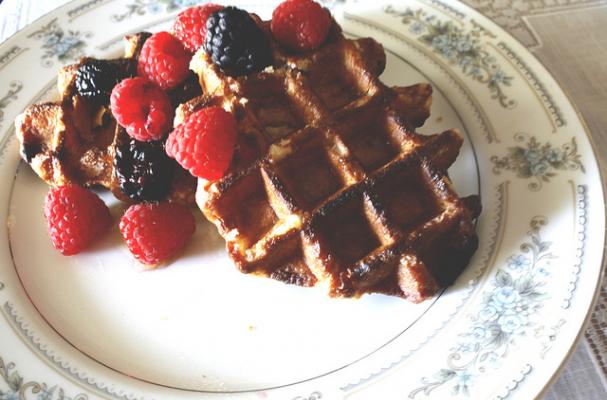 Celebrate National Waffle Day with these 5 fabulous waffle recipes that are all gluten free, whole grain and super tasty! Eggless? Dairy Free? Vegan? Have no fear, there are three amazing recipes that everyone can enjoy.
Buckwheat-Pecan & Cornmeal-Blackberry Waffles
Gluten free and insanely delicious -- in cute barnyard animal shapes!
Waffles and Ice Cream
Like homemade GF wafflecones, but easier.
Lemon Poppyseed Waffles
A classic combination! Gluten free, dairy free (GFCF), eggless and vegan -- and delicious!
Quinoa Waffles
Packed with protein and fiber, these waffles are also GFCF.
Peanut Butter Chocolate Chip Waffles
What's better than peanut butter and chocolate? A super kid-friendly recipe that is GFCF, vegan, eggless!
Image Sources: