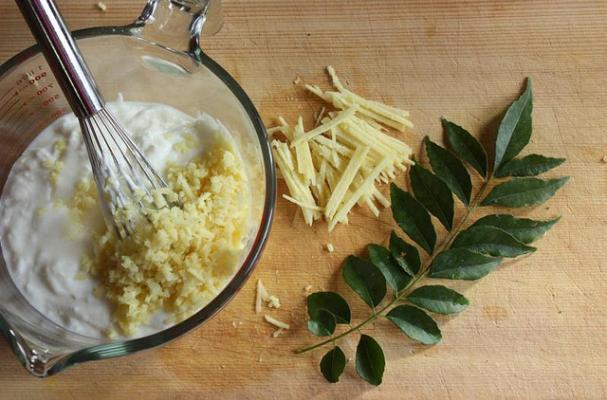 Yogurt is a truly amazing food: a good source of protein, calcium, probiotics, enzymes and other essential nutrients! Naturally gluten free and sometimes tolerable for those with lactose/dairy troubles, yogurt is for so much more than parfaits and granola! Of its many awesome properties, yogurt makes for particularly tenderizing marinades, refreshing dressings and cooling condiments or sauces. Here are a few of my favorite savory (and gluten free!) yogurt recipes to inspire and delight!
Chicken Souvlaki with Cucumber Yogurt Sauce
Classic Greek street food, souvlaki are super tasty chicken skewers with a refreshing yogurt sauce.
Tandoori Grilled Chicken
Chicken marinated and yogurt and spices and then grilled for super moist meat that is bursting with flavor.
DIY Beef Schwarma
Mediterranean street food at its finest - the cousin of the kebab, schwarma is yogurt-marinated meat (beef, chicken, pork) that is grilled and served on pita to make a gyro (yee-roh) sandwich.
Classic Tzatziki
A traditional Greek sauce of yogurt, cucumbers and spices - addictive, for sure
Fennel Mint Raita
The Indian cousin of tzatziki using fennel instead of cucumbers and a different blend of spices - the perfect foil for spicy foods!
Curried Carrot Salad
With a yogurt-currant dressing - oh so tasty!
Yogurt Mint Tagliatelle
A perfect summertime pasta dish, light and refreshing.
Image Sources: