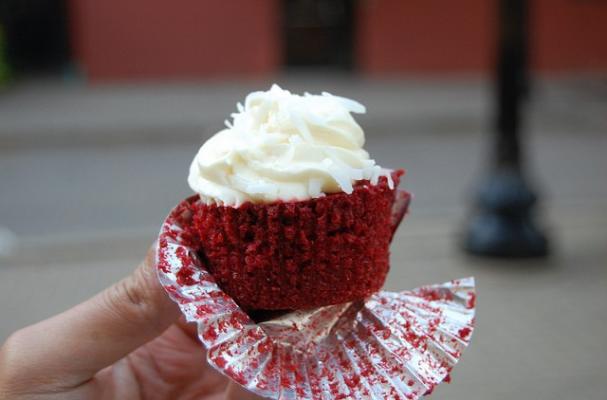 Red Velvet has become a sensation, you can find it in almost any bake shop. And for good reason, the chocolate cake pairs perfectly with the sweet and slightly tart cream cheese frosting. Here are five delicious interpretations of this red and white treat.
Red Velvet Whoopie Pies
Two red velvet cakes are sandwiched together with cream cheese fluff.
Red Velvet Chocolate Chip Cookies
This is an inventive recipe that uses a box of red velvet cake mix.
Red Velvet Cupcakes
These red velvet cupcakes are slathered with buttercream frosting instead of the traditional cream cheese.
Red Velvet Rice Krispie Treats
These rice krispie treats have all the flavor of red velvet but the pop from the cereal.
Red Velvet Ice Cream
4 red velvet cupcakes, icing and all, and mixed with cream cheese ice cream for a sweet frozen treat.
Image Sources: