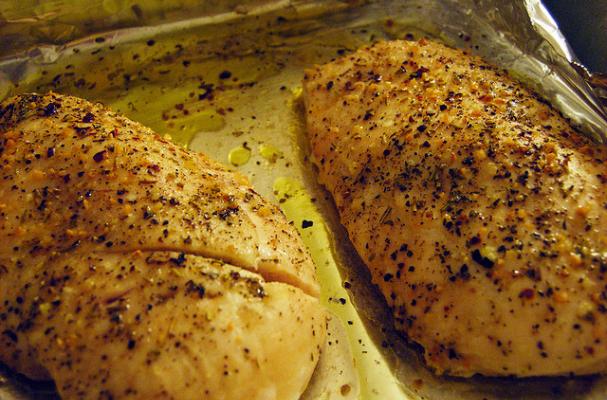 Spending hours whipping up food can be a welcome Sunday activity, but at other times you want a nourishing meal with little effort. This roasted chicken recipe is packed with herb goodness and is super simple to prepare.
Serve it up with a side of wild rice or sweet potato and your favorite seasonal greens for a healthy and hearty meal.
Herb Crusted Chicken
1 teaspoon Basil
1 teaspoon Oregano
1 teaspoon Black Pepper
1 teaspoon Course Salt
1 teaspoon Red Pepper Flakes
2 tablespoons Extra Virgin Olive Oil
1 1/2 pounds of boneless, skinless chicken breasts
1 tablespoon Balsamic Vinegar
For the rest of the recipe click here.
Image Sources: