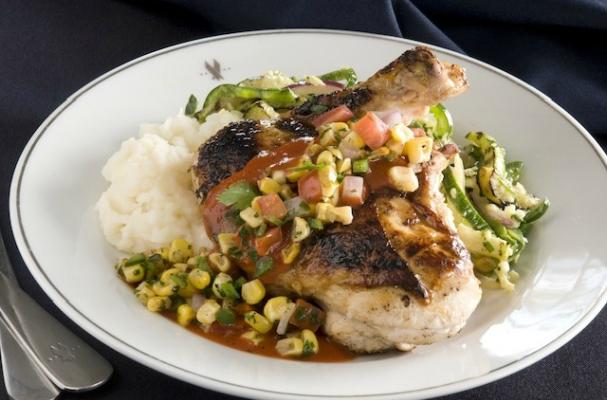 American Airlines turned to their favorite celebrity chefs to design a brand new menu. Starting today, the airline will be offering a new gourmet-style menu created by Marcus Samuelsson and Richard Sandoval.
Sandoval's expertise comes in the form of Latin food, and added items such as lemongrass-marinated chicken breast with yucca puree, chayote salad with a citrus sauce, and halibut with truffle corn salsa and sweet potato puree. Samuelsson's additions to the menu include a turkey breast sandwich on artisan bread with apple cranberry ginger chutney, apple slices and romaine lettuce. He also added a breakfast option of a biscuit sandwich with smoked turkey breast, sharp cheddar and tomato.
Sandoval's menu will rotate each month and will be available to passengers who fly in American Airlines' premium class cabins on flights between the US, Europe, Asia, and Latin America. The Sammuelsson menu will be on the New American Table Menu for purchase in the main cabin on domestic flights that are longer than two hours.
Image Sources:
Categories: