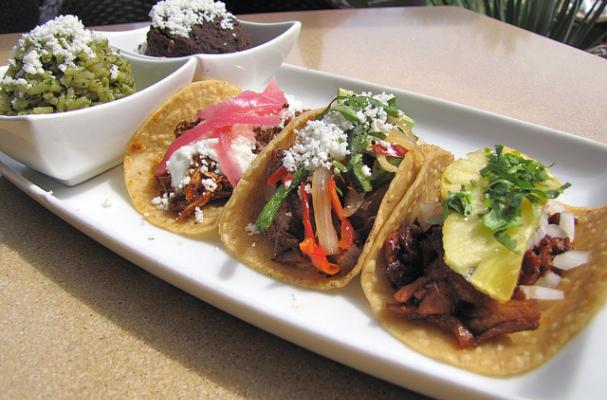 Who doesn't love National Taco Day? You can toss just about anything inside the shell, and voila' you have a customized meal.
These four recipes go beyond the usual, and cater to everyone from raw vegans to hardcore carnivores.
Elk
A naturally free range taco.
Surf n Turf
Tender beef and fish and fermented salsa make this mouth watering tacos a unique delight.
Chipotle Slaw Fish
The crunch slaw is a perfect balance for the tender fish. I suggest using another whitefish, since Tilapia is "aquatic chicken".
Raw
Raw vegans, rejoice! These nutrient dense tacos are hearty and delicious.
Image Sources: