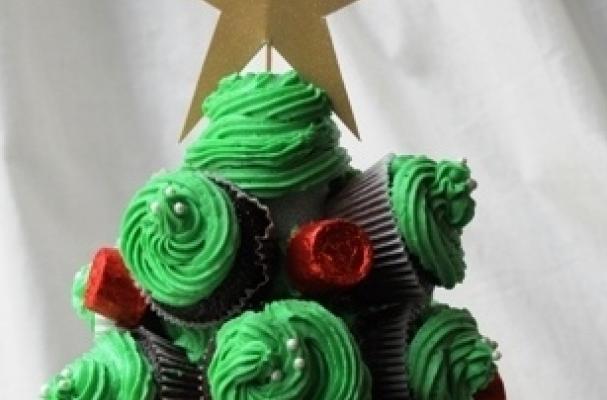 Who doesn't love an edible centerpiece? It serves two purposes: to look beautiful and satisfy your taste buds. This mini cupcake tree from teaspoonsf is exactly that. Mini cupcakes are decorated with green buttercream frosting and are attached to a Styrofoam cone that mimics the shape of a Christmas tree. Red and gold wrapped Rolos resemble colorful ornaments on the tree. This is an easy holiday centerpiece that will impress anyone who lays eyes on it.
Cupcake Christmas Tree
Recipe from teaspoonsf
Ingredients:
1 box of cake mix made into mini cupcakes
Peppermint extract (optional)
Buttercream frosting
Cake decorating tools (thanks Colette! I'm putting my birthday present to use:)
Green Food Coloring
Toothpicks
Colorful Candies (I used rolos with red and gold packaging)
4×9 inch Styrofoam cone
Buttercream Frosting
Ingredients:
3 cups confectioners' sugar
1 cup butter
1 teaspoon vanilla extract
1 tablespoon whipping cream
For recipe directions, click here.
Image Sources: