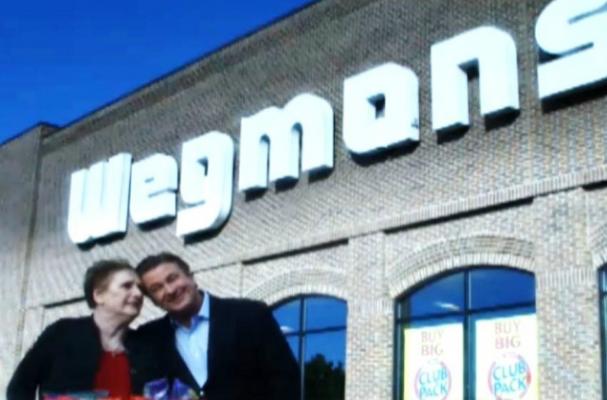 Update: Wegmans has reinstated the Alec Baldwin commercial. You can read Wegmans' full statement on the issue here.
Original Post:
Wegmans Food Markets is officially parting ways with their latest celebrity spokesperson, Alec Baldwin, after the actor caused controversy during a recent American Airlines flight.
Earlier in the month, Baldwin made headlines when he refused to turn off his smartphone during departure of a flight. The actor was eventually kicked off the plane, after which he took to his Twitter page to rant about the incident. Wegmans customers were none-too-pleased and began to complain about the actor's affiliation with the grocery store chain.
The Baldwin Wegmans commercial was originally produced to air during the holiday season in 2010. The company was reusing the ad for the 2011 season, but pulled the commercial off the air a week earlier than planned.
Image Sources:
Categories: