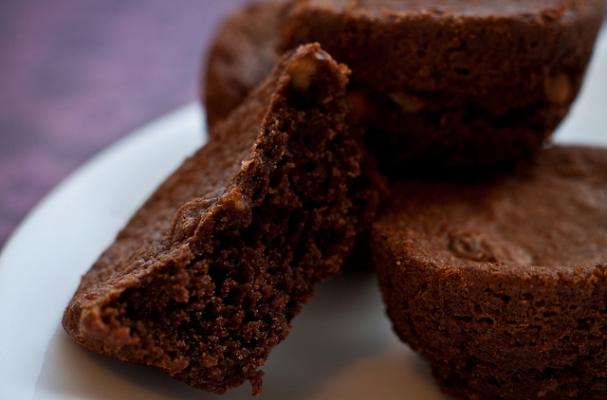 There is nothing like a freshly baked brownie in your lunch box. These bite-sized great after school snacks or for sending with the kids to school. Besides being the perfect portion for a child, it's also low fat. By baking your own brownie bites, you ensure that your child is getting an honest product (without preservatives and artificial flavors). Any kid would be delighted to enjoy a homemade brownie bite during lunchtime.
Ingredients:
1 cup all purpose flour
1 cup icing sugar
4 1/2 tablespoons cocoa powder
1 teaspoon baking powder
1 1/2 ounces (45g) semisweet chocolate chips
pinch of cayenne pepper
1 tablespoon espresso coffee powder
3 tablespoons butter
1/2 cup brown sugar
2 tablespoons light corn syrup
1/2 cup water
2 teaspoons vanilla extract
2 egg whites
Directions:
Sift flour, icing sugar, cocoa powder and baking powder.
Melt butter with brown sugar, add vanilla, corn syrup and water.
Beat in the egg whites.
Add dry ingredients and stir well.
Pour into a prepared 9″ x 9″ pan, or mini muffin cups (I generally just use Pam). Bake for 12-15 minutes until firm.
Image Sources: