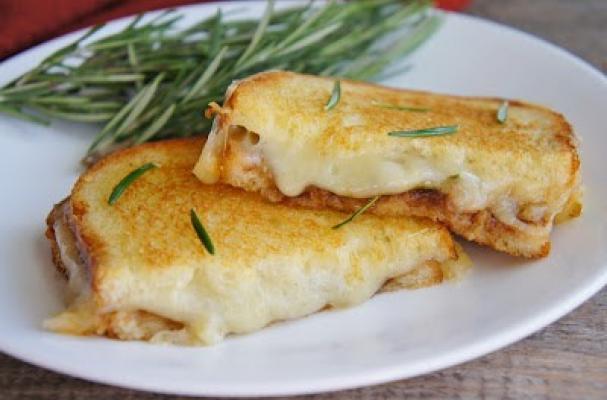 Provençal grilled cheese is a quick and easy meatless meal. A plain grilled cheese is already tasty but add some onions, eggplant, and parsley and it turns into a dynamite sandwich. This grilled cheese is made with a mixture of young and aged cheddar cheese to create the perfect balance of flavors; not mild but also not too overpowering. A slice of tomato or grilled squash would be delicious additions.
Ingredients:
After cheese has been grated,parsley,onions & eggplant cut;turn your gridle,to about 400.
Then pour a little
olive
oil
and spread it around half the grill and put down the onions and eggplant. Sprinkle with salt and pepper.
Cook the onions until they are browning but still have a crunch,the eggplant should cook on both sides for 5 mins.
After this is done take it off the grill and put aside.
Now get a tblspn butter and olive oil to coat and put down on the grill.Then grab most of the parsley and a few shakes of the herbs De provence and mix it around in the oil & butter,were making an herb butter.
Now put the bread down and load the cheese on
After the bread has been down for about 4 mins add on the eggplant & onions,then turn the oven onto broil and put them in for about 5 mins.
Image Sources: