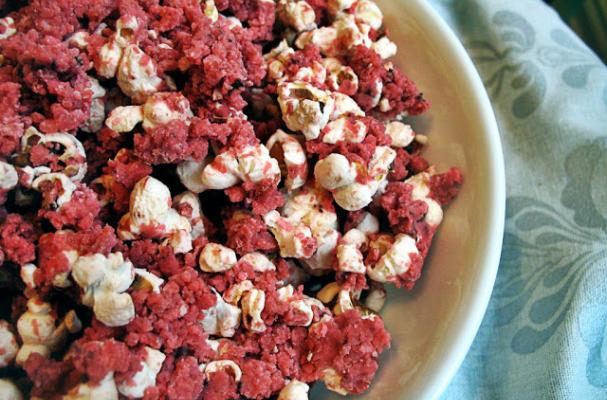 Red Velvet Cake Batter Popcorn are confectionery kernels. The recipe, which uses white cake mix, salty popcorn and cream cheese, combines the flavors to create an extraordinary snack.
Anna, the genius behind the creation, said of her recipe:
"[...] with the holidays and all, it's a race to the top of sweets mountain and I think I'm in the lead."
Image Sources: