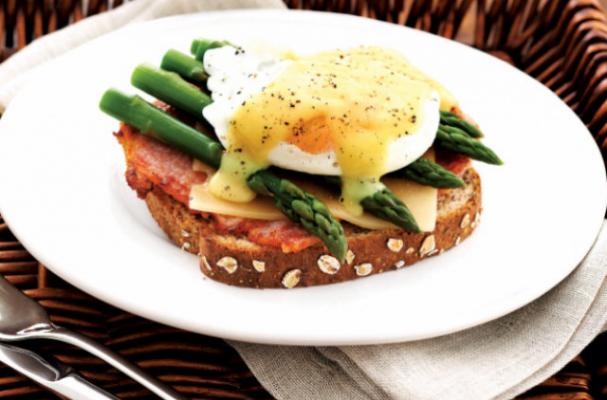 Give your eggs benedict a little twist by adding some asparagus. The extra veggies will help you start your stay with added vitamins and minerals. Pair the eggs, asparagus and bacon with whole wheat or multigrain bread for extra fiber.
Eggs Benedict with Asparagus
Ingredients:
- 1 package dry hollandaise sauce mix
- 24-30 asparagus spears
- 1 tbsp white vinegar
- 6 eggs
- 12 slices of bacon, cooked
- 6 slices whole grain bread, toasted
- 6 slices Swiss cheese
- salt and pepper, to taste
See the rest of this recipe here.
Image Sources:
Categories: