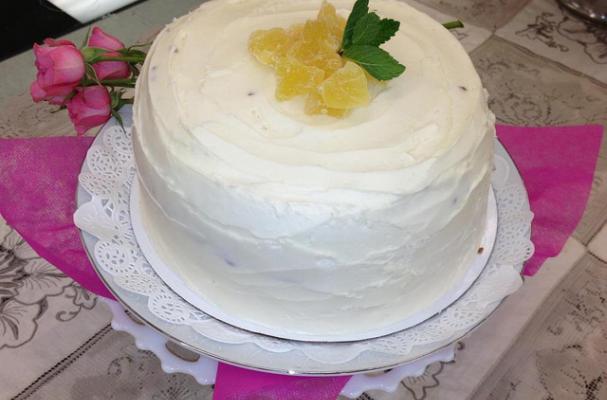 Some say this cake got its name from the humming sound you make with each delicious bite. This Hummingbird Cake recipe comes from Miss Daisy King, Tennessee's "First Lady of Southern Cooking" and author of fourteen cookbooks, including the million selling Recipes from Miss Daisy's. One bite of this tasty down home cake and you'll soon find yourself humming like a hummingbird!
Hummingbird Cake with Butter Pecan Frosting
Yield: 12-14 servings
Cake:
3 cups all-purpose flour
2 cups sugar
1 teaspoon soda
1 teaspoon salt
1 teaspoon cinnamon
1 1/2 cups Crisco oil
1 1/2 teaspoons vanilla
2 cups bananas, chopped
2 cups chopped pecans or walnuts
1 small can crushed pineapple with juice
3 eggs, beaten
Frosting:
1 8-ounce package cream cheese
1/2 cup butter, softened
1 box confectioners sugar
1 teaspoon vanilla
1/2 cup pecans,chopped
Assemble all cake ingredients. In large bowl, sift together: flour, sugar, soda, salt and cinnamon. Mix by hand but do not beat. Stir in remaining ingredients, mix by hand. Bake in a tube pan in a 350 degree oven for 1 hour and 25 minutes or in 3 greased and floured cake pans for 25 to 30 minutes. For the frosting, mix all ingredients together until well-combined. Allow cake to cool and then frost.
Like Miss Daisy on Facebook and get more delicious recipes.