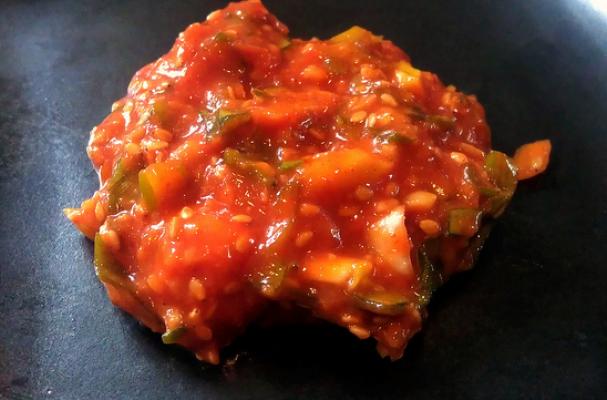 Ssamjang (ssam means "wrapping" and jang means "sauce") sauce is a spicy Korean sauce with deep, bold flavors. A little bit goes a long way, but you will soon become addicted to this tasty sauce. Spoon over grilled meat wrapped up in lettuce leaves, or create your own Asian-fusion meal by slathering it on burgers, ribs or chicken. You may just want to double up on this recipe.
Ssamjang
From Food & Wine
Yields 2/3 cups
4 green onions, thinly sliced (white and green parts)

3 tablespoons dwenjang (also called doenjang, a fermented soy bean paste) or red miso

2 1/2 tablespoons gochujang (red chile paste)

2 tablespoons mirin

2 tablespoons toasted sesame seeds

1 teaspoon sesame oil
Mix ingredients well. That's it.
Categories: